The history of El Cortijo
In the very centre of Estepona, in the heart of the old town, you will find El Cortijo Restaurant.
A beautiful place where you can enjoy Andalusian food, the produce of its lands and seas. Upon entering the restaurant, you will be immersed in a world of authentic aromas and flavours that will transport you to a magical place.
A name that has a very special meaning for Jorge, its owner, which he shares with us.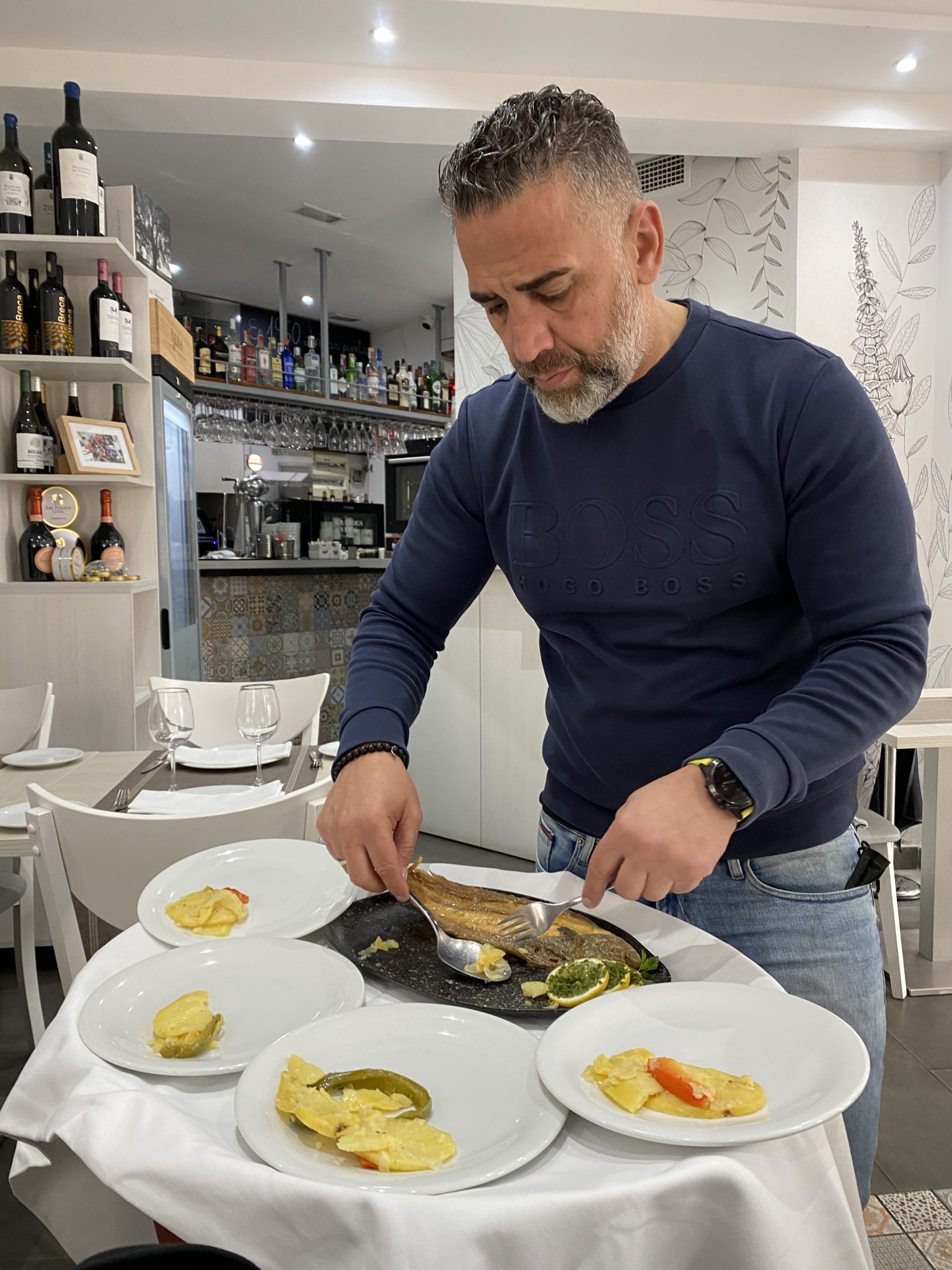 "My grandmother gave exactly the same name to her first restaurant, also in Estepona, in the early 1960s. That is why, anchored in my heart, the word "El Cortijo" will always fill me with joy and passion".
In addition to its charming setting, with a pleasant terrace, El Cortijo offers a wide selection of dishes made with the best fresh, local ingredients. It's not just about enjoying excellent food, but also about the experience and the connection with the Mediterranean and Andalusian culture. But the most important thing at El Cortijo is the people.
The warm and welcoming smile of Jorge and his team makes you feel at home from the moment you walk through the door. With their friendly service and in-depth knowledge of the local food and culture, they will ensure you have an unforgettable experience. At El Cortijo, food is a way of expressing love and gratitude.
Each bite is a tribute to the land and the people who cultivate it, and a reminder of the importance of sharing special moments with those we love. Here, food is more than something you eat, it is a way of life.
Come and visit us at El Cortijo and let yourself be carried away by the culinary passion, friendliness and love that we put into every dish. It will be an unforgettable experience you won't forget. Come and share our passion for the food of Andalusia and its seas.
Super! The 3 of us loved the dinner, the service, the treatment, the tempo with the food... everything was very good, and above all it was very good, we really enjoyed all the dishes. Special mention for the boquerones (anchovies) and the tortilla de camarones (shrimp omelette)! ¡Wow!
Excellent as always, very good treatment, delicious food, cosy place.
New Year's Day, spectacular family lunch in Caridad Street. The meat is tremendous and they have great service as well as a good wine list. 100 per cent recommended.
Good restaurant, good service and the food was typical Spanish food, full of flavour.
Spectacular meat. Very good product, very good deal.
Unbeatable service. The food was 10. And the best cheesecake we have ever tasted. ENHORBUENA por TODO!!